WERE SO GRATEFUL TO ALL OUR CLIENTS FOR TAKING THE TIME TO WRITE SUCH HEARTWARMING REVIEWS ABOUT US. WE ARE VERY HONORED FOR ALL YOUR SUPPORT AND LOYALTY AND WE HOPE TO EXCEED YOUR EXPECTATIONS!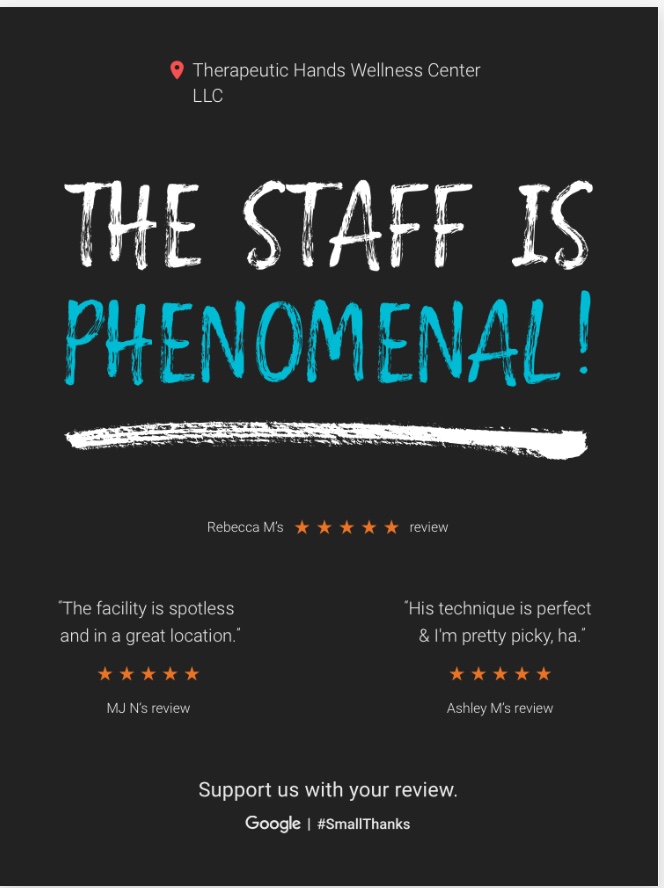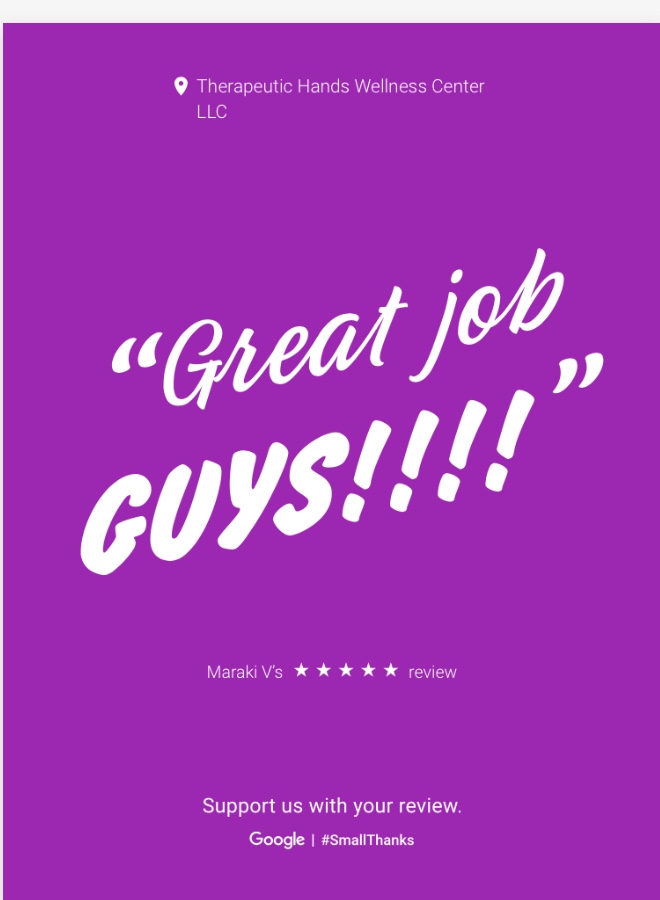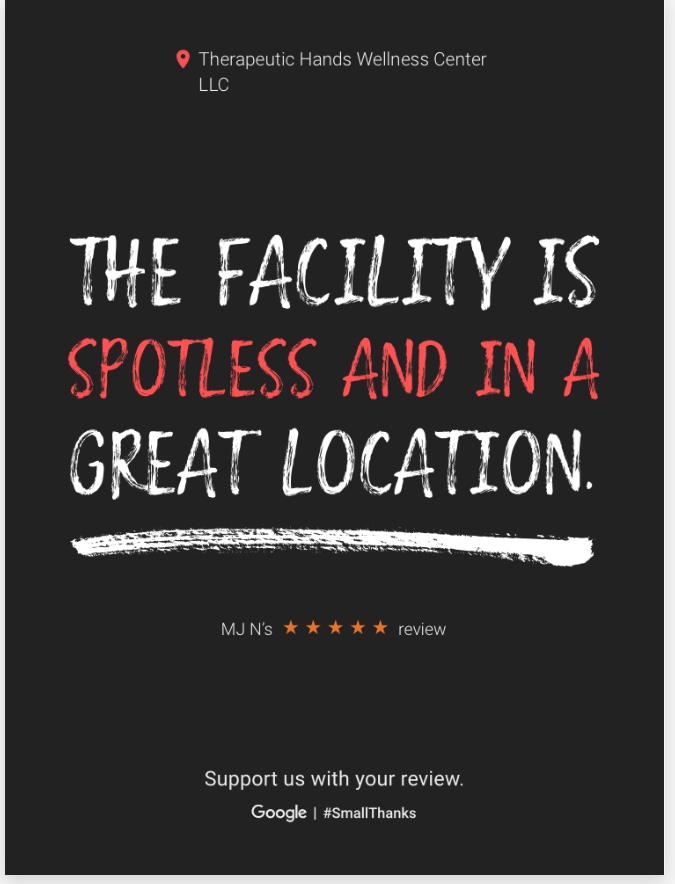 I am new to NJ so I didn't know a good place to go for a massage. I am so lucky i found this place. There a brand new practice but I'm so happy I tried them out! My massage therapist was John which is the lead therapist. Thats the best massage I have ever gotten! The place inside is gorgeous and very clean and feels like home. I was offered water, coffee and a variety of sweets. The receptionist also is lovely and always smiling. Trust me you won't regret trying this place out! There prices are very competitive and the cheapest I've see around for awhile. Best money I've ever spent. John the lead therapist is amazing! Best massage Ive gotten! I will be a client for life!!
CF-Google Review
5 star-Best therapeutic massage I've had. Lead massage therapist John is great. Highly recommended! Can also include essential oils!
September 28, 2015 - Marcia Taraschi
Had a really great massage! Felt great afterwards."
REBEKA M. 04/2016
"I had my first massage with John this afternoon. He was amazing. Booked 3 more massages."
KATHLEEN C. 04/2016
Since moving to this area last year I have been searching for a massage therapist. And now I feel that my search has ended! John and Maria are warm and welcoming. John truly does have "therapeutic hands" and I felt as if my wellness absolutely mattered to him. As someone who lives with fibromyalgia, it was a gift to find someone who is sensitive to my needs and who cares about my well being. I highly recommend this lovely and peace-filled place.
June 21, 2016- DIANE C